about the app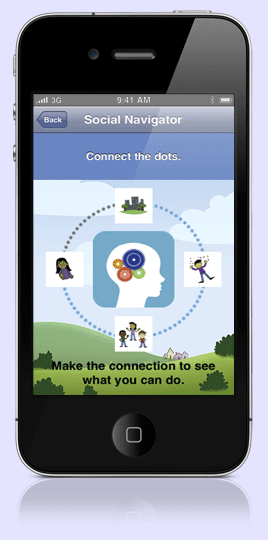 The Social Navigator is designed to assist children, ages 6 to 16, who struggle with:
Asperger's Syndrome
High-Functioning Autism
Attention Deficit Disorder (ADD/ADHD)
Oppositional Defiant Disorder
Anxiety and Mood Disorders

Quick, fun and easy to use:
The Social Navigator asks 4 simple questions and supplies tailored strategies and reminders in less than a minute.
Amusing graphics and interactive components keep the child engaged in the social exercise.
So intuitive and simple to use, The Social Navigator requires no instructions.
Great for educational and therapeutic settings, The Social Navigator allows you to instantly document behavior, collect data and track social skills development.
Teach Skills
The Social Navigator was developed to assist children in reducing explosive and oppositional behaviors, improving communication skills, making and maintaining friendships, increasing social responsiveness and developing greater social awareness and independence.

Reduce Meltdowns
Unlike traditional behavior management programs, The Social Navigator incorporates the child's perspective and needs into the social equation. The application is designed to reduce emotional meltdowns, for both the child and the adult, by automatically redirecting attention from a power struggle to a problem to be solved.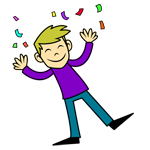 Change Attitudes
All too often, adults confronted with challenging behaviors or awkward social interactions respond with punishment or criticism. The Social Navigator focuses attention on improving skills, not disciplining maladaptive behavior.

Train the Brain
The Social Navigator was developed to address the neurological differences and cognitive deficits that lead to impaired cooperative skills. The app guides social information processing and improves social judgment and interaction. It provides a guided format in real time and, through practice, reinforces and strengthens cognitive associations.